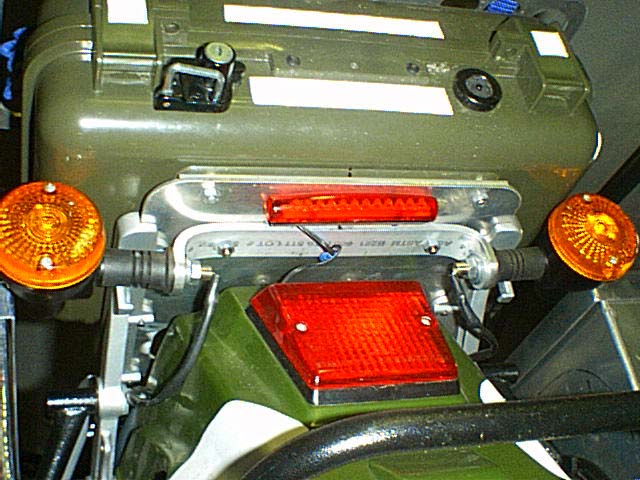 4 things shown here:
1. My rear turn signal bracket. I need this because my side racks were getting in the way. Aluminum is tough to bend when you don't have the right tools but that doesn't stop me.
2. LED 3rd brake light. I've moved this 3x but so far it's working well here.
3. Top case. It's watertight and only cost me 50 bucks on ebay. My friend in the military told me it's from a pair of night vision goggles. Who wouldah thunk it?
4. I moved my helmet lock to the outside of the topcase. It's much easier to use now.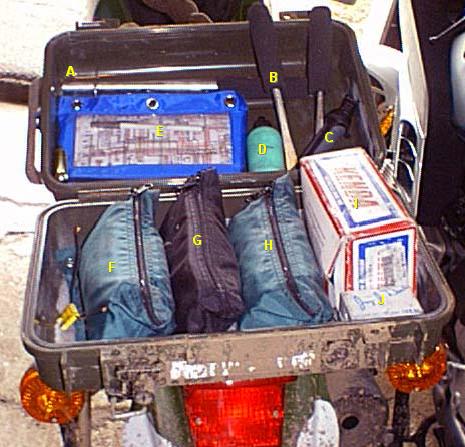 What's inside my topbox:
A. homemade jack stand
B. (2) tire irons
C. air pump - takes CO2 cartriges or can pump manually
D. motor oil in tough squirt type bottle
E. documents pouch with laminated color wiring diagram
F. tool pouch
G. first aid
H. misc. (rim protectors, zip ties)
I. spare tube
J. spare lamps