Aux. light bar and headlight adjuster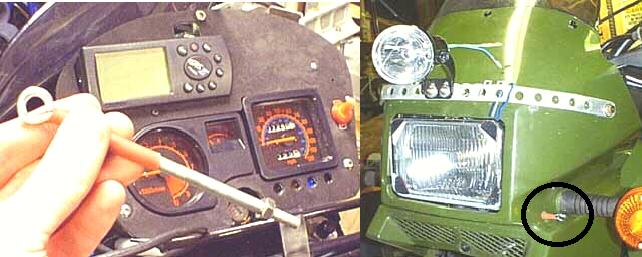 Aux. light bar is super strong. To make it is tricky since the angles are tough to bend just right. I hope to add some Hella 500's one day.
Inside the black circle you will see what my headlight adjuster looks like from outside the fairing. It's basically a long metric bolt. A 6" m6 x 100 bolt will do the trick. I had to cut my own since the hardware store didn't have any this long. I added a eye bolt to make it adjustable without tools. Some heat shrink tubing around the head will hopefull keep things quiet.